Just Brew It
About Just Brew It
Due to the uncertainty related to covid-19, Just Economics has cancelled Just Brew It 2020 and we hope to resume this event in 2021!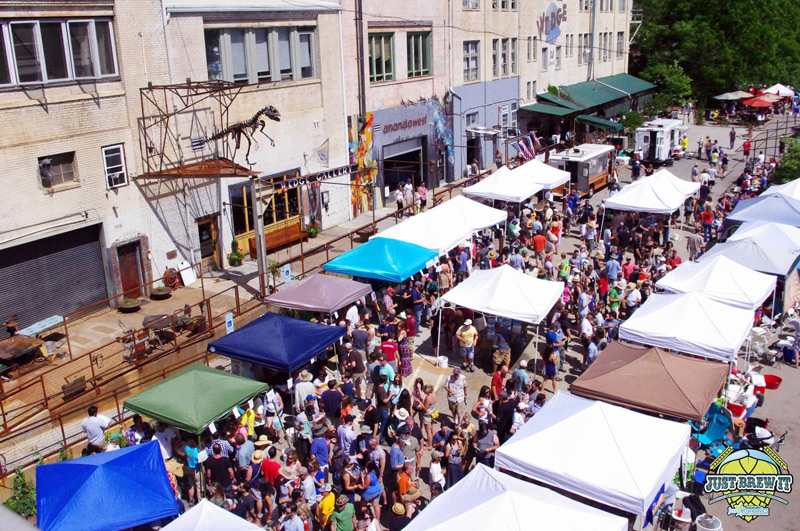 Just Brew It is a homebrew competition and tasting in Asheville benefiting the work of Just Economics. The festival features more than 100 different beers and more than 50 amazing homebrewers. The competing homebrewers are some of the finest specialty homebrewers in the region.
Just Brew It draws a diverse group of people from around the area. To attend, you must be a current member of Just Economics.  Just Economics members sample the homebrew and vote for their favorites alongside other homebrew judges as brewers compete for awards and prizes.
While we were unable to host Just Brew It 2020, we hope to bring this festival back in 2021. This event raises much needed funds for Just Economics and always promises good times. You must be an individual member of Just Economics to attend the event.
To become a member today click HERE!
Just Brew It 2020 Sponsors
The Wedge
JAG
Asheville FM
Ginger's Revenge
Carolina Eye Care on Merrimon
Mr. Appliance of Asheville
Range Urgent Care
Matt and Molly Team
Céline and Company Catering
Hi-Wire Brewing
Jeremy Ledford, DMD, PLLC
Patton Ave. Pet Company
Asheville Brewers Supply
Hillman Beer
Self-Help Credit Union