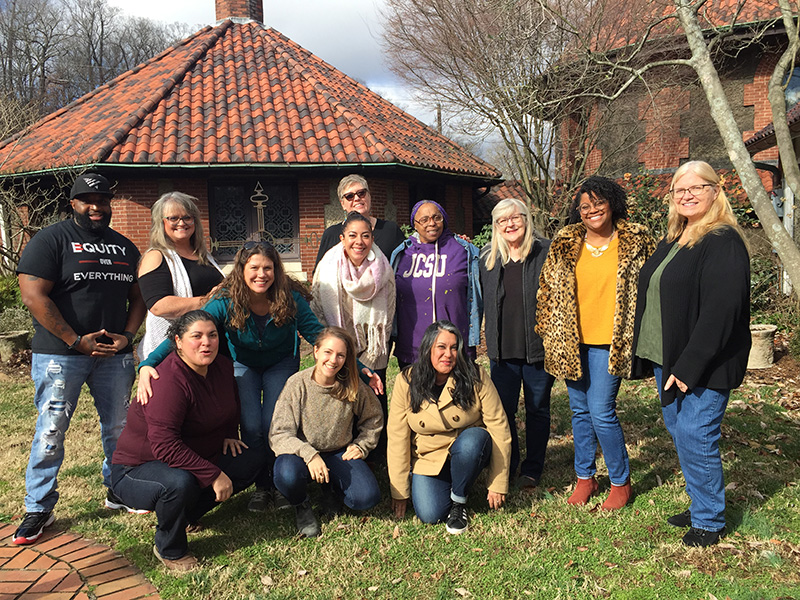 Board of Directors 2021
Julia McDowell, Chair
Philip Cooper, Vice Chair
Katrina Griffin, Secretary
Don Cole, Treasurer
Diana Sierra, Ex officio
Andrew Crosson
Diane Allen
Pat Horrocks
Paulina Mendez
Tawnya Watts
Manny Ayala
Pat Childress
Staff
---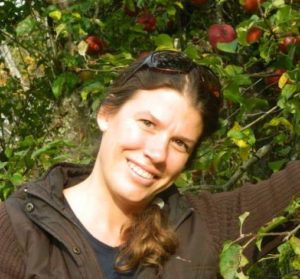 Vicki Meath, Executive Director
Vicki comes to Just Economics with a background in community organizing. She has worked on environmental, social and economic justice issues ranging from responsible oil and gas drilling to protecting health and human services in the Ohio state budget. In 2006, Vicki worked with Let Justice Roll and Cleveland Jobs with Justice on the successful campaign to raise the state minimum wage and continued to work with Jobs with Justice on the Cuyahoga County Living Wage Campaign and other worker justice issues. Vicki has a strong commitment to and passion for economic justice work. Vicki has a teenage daughter and has lived in the Asheville area since 2007. Vicki has been involved in a variety of community activities and lives in West Asheville.
Vicki@justeconomicswnc.org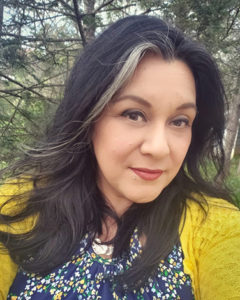 Carmen Ybarra, Community Organizer
Carmen Ybarra is passionate about the work of Just Economics. As a first generation American, she was taught the importance of creating and supporting community. She is focused on doing what she can to improve the lives of others. She is an advocate for affordable housing and for better transit here in Asheville. She is currently on the board of the Buncombe Partnership for Children and on the Buncombe Women's Commission. Additionally, in 2013, she started SPOT (Supportive Parents of TransKids), and has an activist art project called More than a Hashtag. Currently, she is creating a space for the community to gather monthly called Community Sundays. In her free time, she enjoys photography, teaching Spanish to children, hiking, and spending time with her dog.
Carmenybarra@justeconomicswnc.org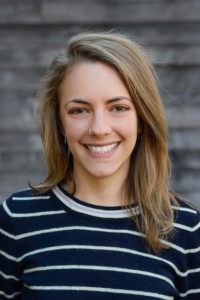 Emma Hutchens, Living Wage Program Coordinator
Emma has been a community organizer in Asheville, NC for over ten years. Her organizing career began in climate justice and supporting youth organizers in building local food systems. She served as the News Director at community radio station 103.3 Asheville FM for four years and has worked in event coordination, tour management, political campaigning and small business support. She co-founded and produced RADfest, a two day music and arts festival. She currently serves on the Steering Committee of the Asheville Grown Business Alliance. Emma graduated with a self-designed degree from UNC Asheville in Social Change, Environmental Policy and Community Health. She is a trained in Cooperative Development and facilitation and is dedicated to organizing for social justice and racial equity in all of her work. She enjoys spending time in the garden with her partner Thom, Archi the hound dog and their chickens.
Emma@justeconomicswnc.org
Kelsey Simmons, Office Administrator
Kelsey has been a noteworthy leader in the non-profit organization space for over 4 years. As a first-generation college student, Kelsey is passionate about serving the community and advocating for social equity. She left her hometown of Asheville briefly to attend the University of North Carolina at Charlotte in order to earn a bachelor's degree in Political Science with a focus in Public Health. Along with being a strong advocate for serving the community, she spends her days as a Social Equity Ambassador for Keller Williams and serves on the board for the Juvenile Crime Prevention Council. Her participation in these organizations has not only provided value to her community, but it has also strengthened her ability to provide strong leadership for her community. When Kelsey isn't serving the community or volunteering, she is spending time with her family, snuggled up with a novel, or enjoying a hike.