Building a better economic community
together

.
Just Economics works to educate, advocate, and organize for a just and sustainable local economy that works for all in Western North Carolina. We welcome participation in our work from all members of our community.
International Living Wage Week!
The week of November 15th-21st is International Living Wage Week! Living Wage Week is a big deal in other countries like the UK, and The WNC Raising Wages Coalition is excited to partner with Just Economics, the National Living Wage Network, Living Wage for US to bring Living Wage Week to the United States.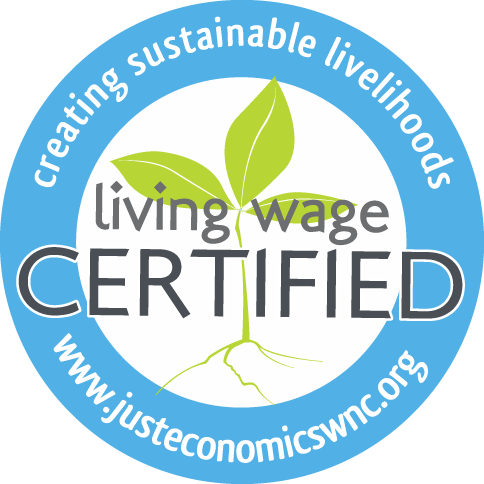 Living Wage Certification
Just Economics is home to the largest voluntary Living Wage Certification in the nation! Certified employers have met the living wage rate and other criteria, and are listed in our Employer Directory. We certify employers all across Western North Carolina.