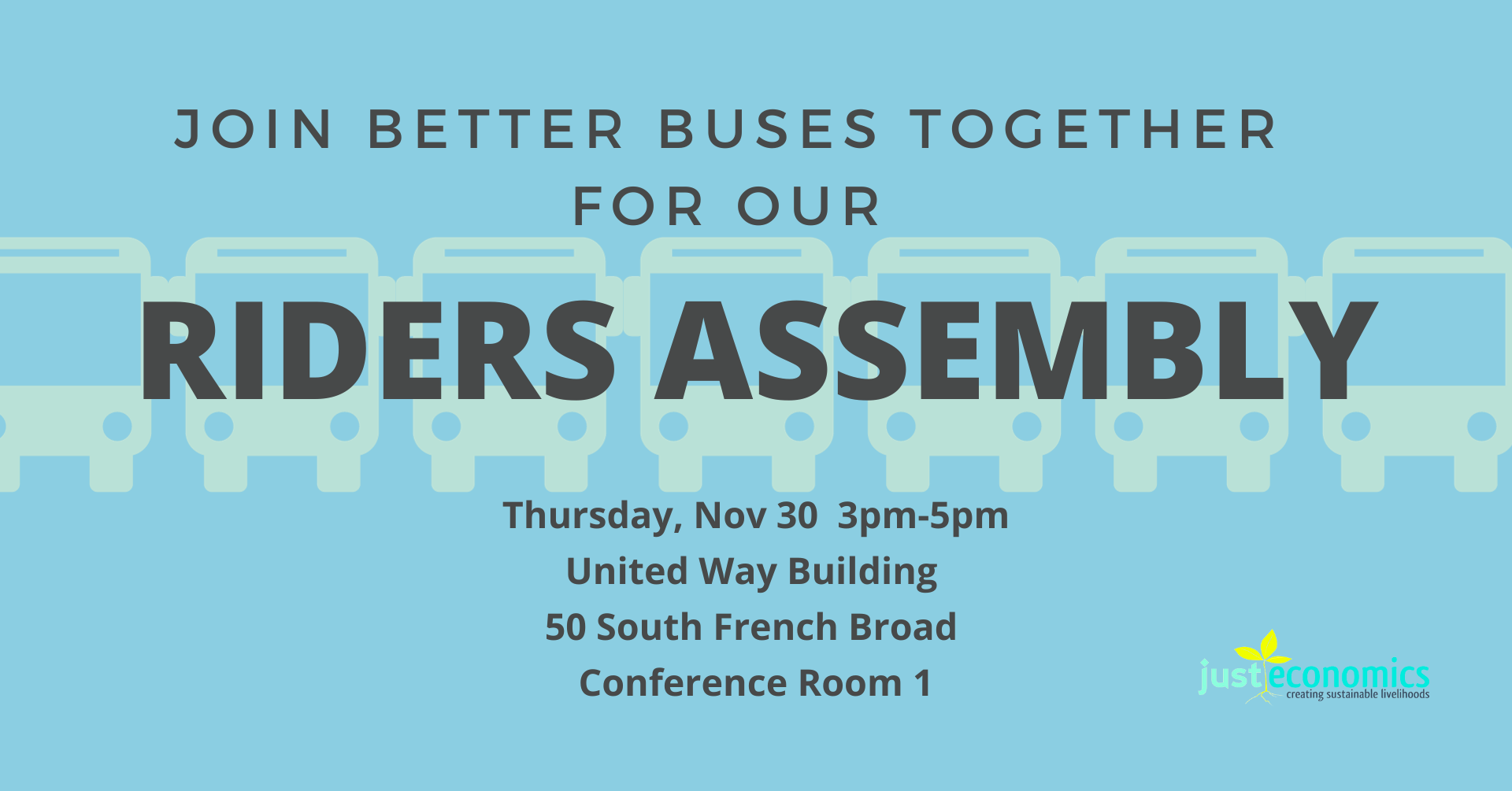 Riders Assembly
If you are a bus rider, we invite you to join us for our Riders Assembly on Thursday, November 30 from 3pm to 5pm at the United Way Building, 50 South French Broad, on the first floor Conference Rooms 1 and 2.
Share your thoughts about and experiences with Asheville City Transit. We want to hear about your opinions, observations, and dreams for transit.
The first 15 participants that sign in and engage in the whole meeting will be offered a transit ticket booklet (11 bus tickets).