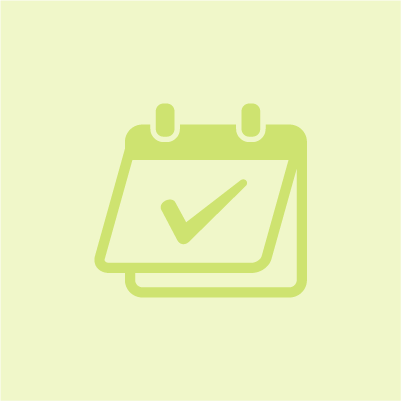 Just Brew It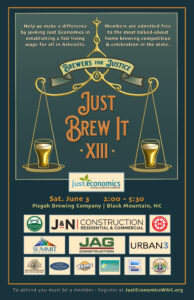 Join us for Just Brew It on June 3rd from 2-5:30pm at Pisgah Brewing!
Just Brew It is a homebrew competition and tasting in Asheville benefiting the work of Just Economics. The festival features 75+ different beers and 30+ amazing homebrewers. The competing homebrewers are some of the finest specialty homebrewers in the region with classic brews from traditional IPAs, lagers, sours, and stouts to unique beers brewed with specialty items like coffee, chocolate, spices, and fruit.
To attend, you must be a current member of Just Economics. This event is not ticketed, so you must purchase a membership prior to the event. Then, all Just Economics members can sample the homebrews and vote for their favorites! For more information, go to https://www.justeconomicswnc.org/news-events/just-brew-it/ 
Purchase your membership here: https://www.justeconomicswnc.org/donate/ 
Memberships are $30, which grants you entry to the event.

Memberships with a VIP package are $50, which grant you entry to the event an hour early (1:00pm) plus a souvenir glass, gourmet pretzel, and more.
This is a local festival you won't want to miss and your membership supports the work of Just Economics to advance living wages, affordable housing and better transit! Hope to see you there!